What I like doing
Edward Viesel
I work with texts. I write fiction, essays and journalistic articles. I have a personal focus on translating texts from English into German and from German into English.
Idiomatic quality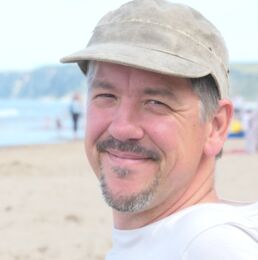 I grew up bilingually and have over twenty years of experience in translating literature and other types of text. I want my translations to be of an excellent quality and to read well. They should sound as if a native speaker had written them and should be easy to understand in both German and English (target languages).
I also copy edit texts with the aim of teasing out the as-yet-unformed text from the manuscript, like a sculptor carves a statue from a block of stone.
If you are interested, please contact me. Please also contact me if you wish to comment on the texts published on this website.